The 43rd Annual TD Cowen Healthcare Conference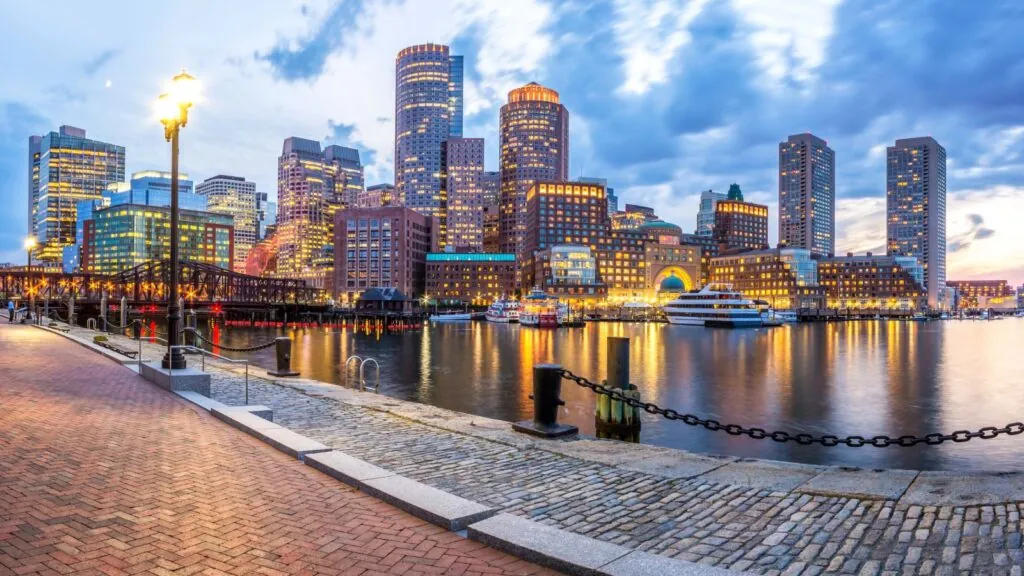 Last week the LaVoieHealthScience senior management team attended and supported our clients participating at the 43rd Annual TD Cowen Healthcare Conference in Boston – held in person for the first time in three years.
Paul Sagan, VP, Investor Relations & Corporate Communications, attended a number of KOL and industry panel presentations. Gemma Bakx, Senior Vice President, Investor Relations and ESG interviewed him on his perspectives for what is considered to be one of the industry's leading biotech and pharma investment conferences.
Paul, could you share why you consider the TD Cowen Healthcare Conference one of the most influential in the biotech/life sciences space, and why we should pay attention to what is being communicated at the conference?
First of all, it was great to be back at the Cowen Conference in person after such a long time.  The conference was as packed as I've ever seen it in the past, and people were so excited to be meeting, interacting, and learning from each other again in person. It was wonderful.
The Cowen Conference has always held a special place in the bio/life sciences community as one of the premier thought leadership conferences in the US due to the volume and quality of research put out by TD Cowen before and during the conference. In particular, the highly anticipated Therapeutic Categories Outlook is an expansive, comprehensive study that is referred to throughout the year by industry and thought leaders.
This level of insight and rigor continued into the conference with industry, KOL, regulatory, and corporate panels that really brought new insights into the conversation.
Did you pick up signals that the market in the US could be turning a positive corner?
I was struck that more than 70 private companies participated in the Conference, along with nearly 300 public companies. And the reports of investor interest for these private companies were very encouraging with our clients, in particular, reporting full meeting schedules with institutional investors. This was especially the case for companies with later-stage clinical assets that showed strong commercial potential.
And despite the banking turmoil, the first two weeks of March were one the most active thus far this year in life science private funding, with some 11 companies raising more than $1 Billion in Series funding. And on Tuesday last week, Revolution Medicines announced the full exercise of options, bringing its underwritten public offering more than $345 million.
What were some of the insights you took away from the panels and KOL events you attended?
I was able to sit in on an extremely well attended KOL panel in Ophthalmology featuring KOLs Jeffrey S. Heier, M.D., Ophthalmic Consultants of Boston and David R. Lally, M.D., New England Retina Consultants that focused on how the use of anti-VEGFs for the treatment of wet AMD and DME will evolve in the coming years. They also discussed the current extended treatment duration options, and what their potential will be to capture market share. Lastly, they discussed the market opportunities and most promising candidates in development in geographic atrophy.
The CNS KOL panel included Samuel Frank, M.D., Beth Israel Deaconess Medical Center, Michael A. Schwarzschild, M.D., Ph.D., and Elizabeth Thiele, M.D., Ph.D., both from Massachusetts General Hospital, experts in Epilepsy, Parkinson's, and Huntington's Disease. In Huntington's, Cowen's panelist, as well as Cowen's extensive survey of industry, investor, and payor respondents believed that Neurocrine's Ingrezza and Teva's Austedo are likely to share the chorea market in the future, a symptom that affects approximately 60% of all Huntington's patients. In Parkinson's disease, Cerevel's partial D1/D5 agonist tavapadon will have a hard time competing for patient share against existing carbidopa/levodopa therapies, although  Cowen's KOL believed that the pivotal program will be successful across both patients with early and late-stage disease. And in epilepsy, both Cowen's survey respondents and the KOL panelist believed that Xenon's Kv7 activator XEN1101 will be successful in its pivotal program.  In particular, the KOL noted that the lack of need of titration will likely generate a lot of excitement in the community.
And a KOL panel featuring orthopedic surgeons, Antonia F. Chen, M.D., from Brigham and Women's Hospital and Jacob M. Drew, M.D., from Beth Israel Deaconess Medical Center focused on recent volume trends for knee and hip procedures; the impact of staffing and supply chain challenges to future volume growth; the expansion of cementless implants; and the potential for smart implants, as well as robotic technologies in the large-joint reconstruction market.
I was also able to sit in on a number of oncology-specific corporate panels, including panels on novel oncology targets, breast and lung cancer, GI/GU oncology, and finally, on the last day of the Conference, a tumor diagnostics development panel. Not surprisingly, FDA's Project Optimus, the Agency's new oncology drug development dose optimization initiative from their Oncology Center of Excellence, was a prominent point of discussion, with panelists weighing the initiative's potential impacts on strengthening therapeutic response while lowering the risk of toxicity for cancer patients.
And these were just several of the more than 30 industry and KOL panels touching on virtually every therapeutic and prominent industry topic today.
Was there anything that surprised you at the Conference?
I was very pleasantly surprised at the structure of the many corporate panels at the Conference, and how this ultimately helped to provide a broad overview of the issues.  The companies selected to participate on these panels represented a good cross section of those working in a particular therapeutic area, and the panelists were able to give good context on the issues they were each facing.  The Cowen analyst moderators helped facilitate this with overview questions before delving into each company's specific milestones.
Also, I was surprised by the fact that after a three-year absence, the Conference seemed to pick up right where it left off and indeed may have been even better than ever. The venue continued to be terrific; the panel sessions were packed; investors were plentiful and engaged; and the quality of the analysis and insights remained at a top level. And there were ample opportunities for camaraderie and fun with a terrific reception dinner and an enormously fun Hoops and Happy Hour on the famed parquet floor at the TD Garden.
Thinking back of what I got out of the Conference now, helps me in my determination to stay focused on the fundamentals and not get distracted by too much noise.  There are many terrific innovators out there doing very vital work to enhance the lives of patients.  They deserve our full support.